The construction industry is one of the largest and fastest-growing industries in India, and the demand for cement is expected to continue to grow in the coming years
This demand makes getting a cement dealership a profitable business venture. You can take dealerships from established brands like Adani Cements to start your new cement dealership business.
This article gives you complete details related to the Adani cement dealership, including dealership cost, profit margin, and contact details.
Why choose Adani Cement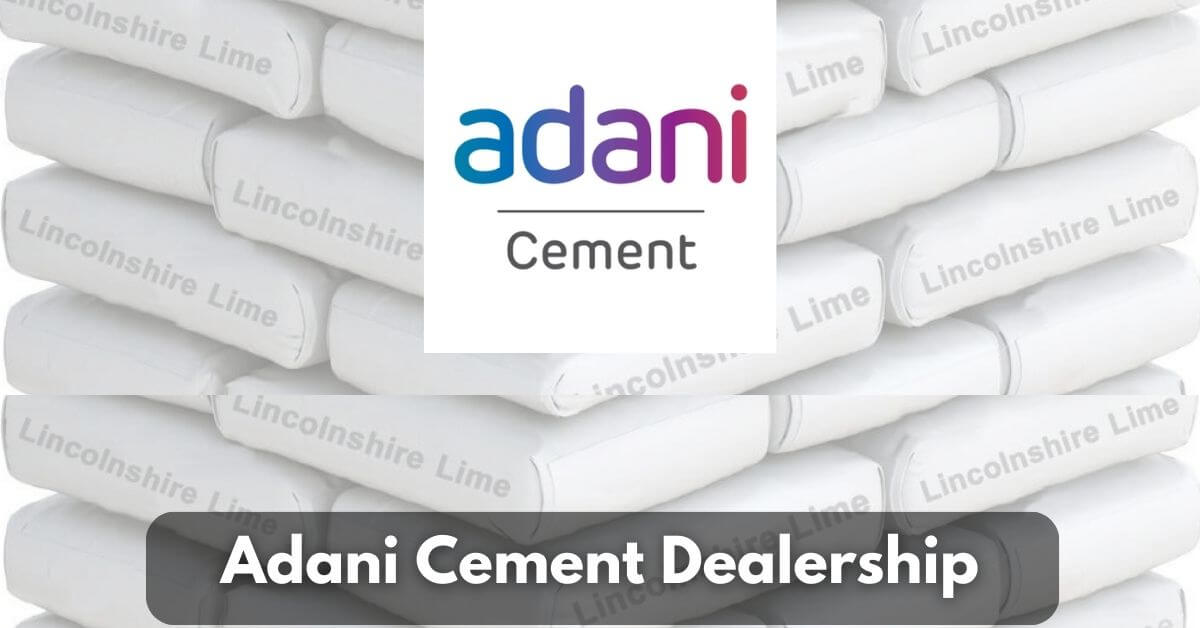 Adani Cements, a subsidiary of the Adani Group, was formed in 2022 after the Adani Group acquired Ambuja Cement and ACC Cement. The company has its headquarters in Ahmedabad, India.
Adani Cement is now the second largest cement manufacturer in India, with a production capacity of 67.5 million tonnes per annum.
It has a portfolio of 15 integrated cement plants, 17 grinding units, and 80 ready-mix concrete plants across India.
After the acquisition, Adani now holds 63.15% of Ambuja Cements and 56.69% of ACC. The company is also looking to expand its operations into international markets.
How to get an Adani cement dealership?
Adani Cement does not have a separate cement brand yet. However, one can partner with Adani Cement by taking dealerships from Ambuja Cement or ACC Cement.
The complete guides to taking these dealerships are available Here,
These are some of the products and services offered by these cement brands,
➤ Cement
➤ Ready-mix concrete
➤ Cementitious materials
➤ Admixtures
➤ Building solutions
➤ Infrastructure solutions
Adani cement dealership cost

To get an Adani cement (Ambuja or ACC) dealership, you may need to invest around ₹5 lakhs to ₹7 lakhs.
This amount may vary from one location to another. In Tier 1 cities, it would be a bit more expensive compared to tier 2 and tier 3 cities.
Other factors like whether you have your own shop or not and your initial stock purchase quantity also affect the total cost.
This investment is mainly required to:
Pay the dealership security deposit.
Make initial inventory purchases.
Complete shop interior and warehouse work.
Pay shop advance.
Purchase a vehicle for delivery (if required).
The ongoing monthly expenses are inventory purchases, utility bills, labour salary, shop rent etc.
Profit Margin in Adani Cement Dealership
The profit margin from an Adani cement (Ambuja or ACC) dealership is typically between 3% and 8%.
You can increase your profit margin by making more sales. The company offers various offers and bonuses to dealers who meet their sales targets. These bonuses can help to significantly increase your profit margin.
Almost all cement companies offer special schemes to their dealers, such as cash discounts, quantity discounts, product discounts, tour scheme packages, gold schemes, etc.
Also Read:
Ultratech Cement Dealership | Complete Guide
Licenses and Registrations Required
These are the licenses and registrations required to open an Adani cement dealership in India.
Company Registration
Trade Licence
Shop & Establishment Registration
GST Registration
Previous bank statements/IT Returns
Business Insurance (if required)
Space required for Dealership
The minimum space required to open an Adani cement dealership is 600 to 1000 square feet of carpet area.
However, if you plan to sell other building materials along with cement, you may need more space. Some building materials that you can sell alongside cement include tiles, steel, bricks, and paints.
When choosing a location for your dealership, make sure that it is well-connected and has enough parking space for large vehicles.
We hope this guide to 'Adani Cement Dealership' will help you get started. If you have any additional suggestions, feel free to mention them in the comments section below. If you like this article then kindly share it with your friends.