Cake has a demand in almost all seasons. So if you start a cake shop business, there is a good chance of success.
You can start your own cake shop or you can start a cake shop by joining the brand. One such major brand is Monginis.
In this article, we will talk about the Monginis franchise opportunity. This includes Monginis franchise cost, profit margin, licenses required, whom to contact, and much more.
Why Monginis franchise?
Established in 1958, Monginis is India's leading pastry and bakery chain. The company has a corporate office in Mumbai.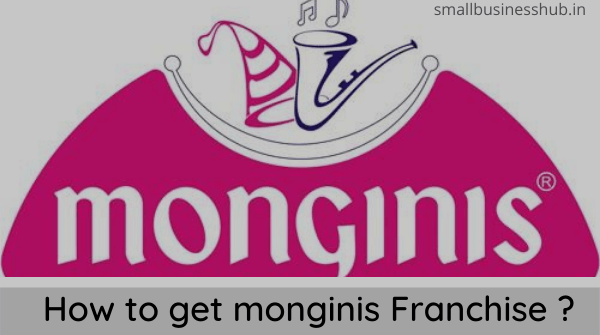 In India, Monginis has 1000+ outlets covering all parts of the country, The majority of these outlets are run by franchise model and some of them are directly run by the company.
Apart from India, the brand has also a presence in Egypt.
The menu includes Cakes, Chocolates, Pastries, Muffins, Bar cakes, Swiss Roll, Cookies, Bakersware, etc.
Monginis also offers other business opportunities like manufacturing Franchises, Distributorship, and super stockists.
But in this article, we will only talk about the Monginis cake shop franchisee.
Licenses and certificates Required
To open a Monginis franchise you need the following licenses and certificates:
Business Registration – sole proprietorship/LLP/Private Limited
FSSAI Licence
Trade Licence – from the local municipality
Shop and Establishment Registration
GST Registration
NOC from the local fire department
For business loans, you can approach banks like SIDBI.
Space required to start the franchise
The minimum shop area required to open a Monginis franchise is 250 square feet.
Make sure that your shop is located in a prime location in the city with a lot of footfall.
Monginis Franchise Cost
To start a Monginis franchise you need an investment of Rs 10 lakhs. Depending on the size of your store and your location, the amount of investment may vary slightly.
Here is the breakdown of the above-said amount,
Franchise Fee -> 3 lakhs
Shop Interior Works -> 2 lakhs to 3 lakhs
Cooling counter and other equipments -> 3.5 lakhs
Miscellaneous expenses -> 45,000 rupees
Shop security deposite -> 40,000 rupees (varies as per the location)
The monthly expenses are employee salary, royalty fee15%, raw material purchase, shop rent, utility bills & packaging materials, etc.
Profit margin in Monginis franchise
From the Monginis franchise, you can expect a profit margin of up to 30% on the sales after deducting the royalty fee.
How to get Monginis Franchise

For franchise inquiries, you can contact the Monginis team by calling their telephone number +91 022407 86786 or email them at [email protected]
You can also contact them using their official website by filling out the franchise inquiry form.
Once you get in touch with the team they will connect you to the Monginis brand business development manager in your area. The business development manager will guide you in setting up your cake shop.
Related:
What is the shop space required to start a Monginis cakeshop?
You require a minimum space of 250 square feet.
What is the investment required to start a Monginis franchise?
You need to invest 9 lakh rupees to start the franchise
What is the profit margin in the Monginis franchise?
You can expect a profit margin of up to 30%.
How to contact Monginis?
You can call them at their contact number +91 022407 86786.
I hope this guide to 'Monginis Franchise' will help you get started. If you have any additional suggestions, feel free to mention them in the comments section below.