As everyone knows, Christmas is an important festival celebrated all over the world. So during this festival, if you want to earn some money by doing some small business, then this article will be helpful for you.
Here we have mentioned some Christmas business ideas that can be started in India.
But be aware that these are business ideas only limited to the Christmas season and cannot be relied upon throughout the year.
Best Christmas Business Ideas in India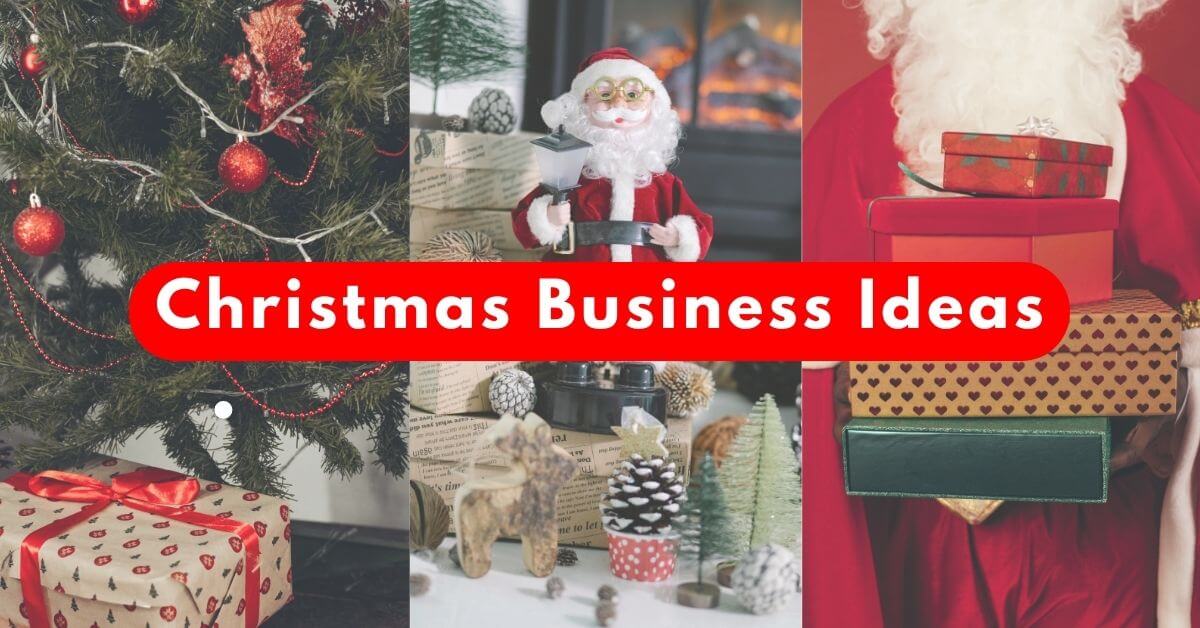 Christmas Trees Sales & Delivery
As we all know that people keep Christmas trees in their homes during Christmas. Thus, you can offer Christmas tree sales and delivery and decoration services during this festive season.
You can sell Christmas trees on online marketplaces like Amazon, Flipkart etc. Another thing is that you can connect with people on social media and do Christmas tree delivery and decoration services in your area.
Christmas Gift Basket Selling
During festivals, it is common for people to exchange gifts with each other. Especially people who are away from their homes send gifts to their loved ones during Christmas.
So you can make gift baskets and fulfil their demands. You can sell gift baskets through online marketplaces and social media.
Santa Claus Costume Selling
Who doesn't like Santa Claus, especially kids who like Santa Claus. Children celebrate Christmas by dressing up as Santa Claus.
So you can sell Santa Claus clothes and earn good money. You can tie up with dressmakers and buy them at wholesale rates and sell them at better prices.
Bakery Service
Bakery items such as cakes, cupcakes, cookies, pastries and confectionaries are in high demand during Christmas. If you are good at cooking bakery items, you can sell them and make good business.
You can cook these items and supply them to your nearest bakeries. Moreover, you can also sell them through online marketplaces and social media.
Christmas Decoration Service
We all know that people decorate their homes during Christmas. But most people living in cities lack time for decoration due to their busy lifestyle.
During Christmas, you can decorate the house of such people and earn money. You can reach such people through social media marketing. To do this, you may need items like Christmas trees, lights, candles, Christmas balls etc.

Corporate Gift Service
Many companies give personalized gifts to their employees during Christmas. You can approach the HR Manager of such companies and take the responsibility of supplying the gifts.
As many people work in companies, you can buy gifts in bulk at low rates and make a good profit.
Christmas Photography Service
Many people love to do their family photoshoots during Christmas. Since it is a Christmas-themed photoshoot, not all photographers know much about it.
So you can buy some Christmas decorations and lighting and do a Christmas-themed photoshoot there. For this, you can do marketing through social media to get customers.
Personalised Gift Service
Like other festivals, people prefer to give personalized gifts to their loved ones during Christmas.
You can make and sell personalized gifts using this opportunity. You can sell these gifts through online marketplaces like Amazon, Flipkart and through social media.
Also Read:
Best Business Ideas under 5 lakhs in India !!
Christmas House Cleaning Service
It is common to clean houses when festivals come. Urban people have a busy lifestyle and don't have time for all the cleaning work.
So they need cleaning services. You can contact such houses through websites like Urban Company, and offer house cleaning services. You may need 2-3 workers to help you with this work.
Corporate Event Management
When Christmas comes, many companies throw a party for their employees. You can take the responsibility of decorating and organizing such a party.
You can contact the HR Manager of that company to get information about this. Since it is a corporate event, you can charge a good price for your service.
So, these are some business ideas you can start during the Christmas season. If you like this article, please share it with your friends and family.