The rise in urbanization and increasing health concerns among people has led to tremendous growth in the bottled mineral water business in India.
So, if you plan to start a business in the bottled drinking water industry, you can partner with any brand by becoming a dealer or distributor.
'Bisleri' is the first name that comes to our mind when it comes to mineral water in India.
You can easily get a Bisleri dealership and start your business.
This article provides complete details related to the Bisleri dealership including the dealership cost, profit margin, contact details etc.
Why choose Bisleri?
Established in 1970, Bisleri International is India's largest mineral water brand. In India, Bisleri has a market share of 33% in the bottled water segment.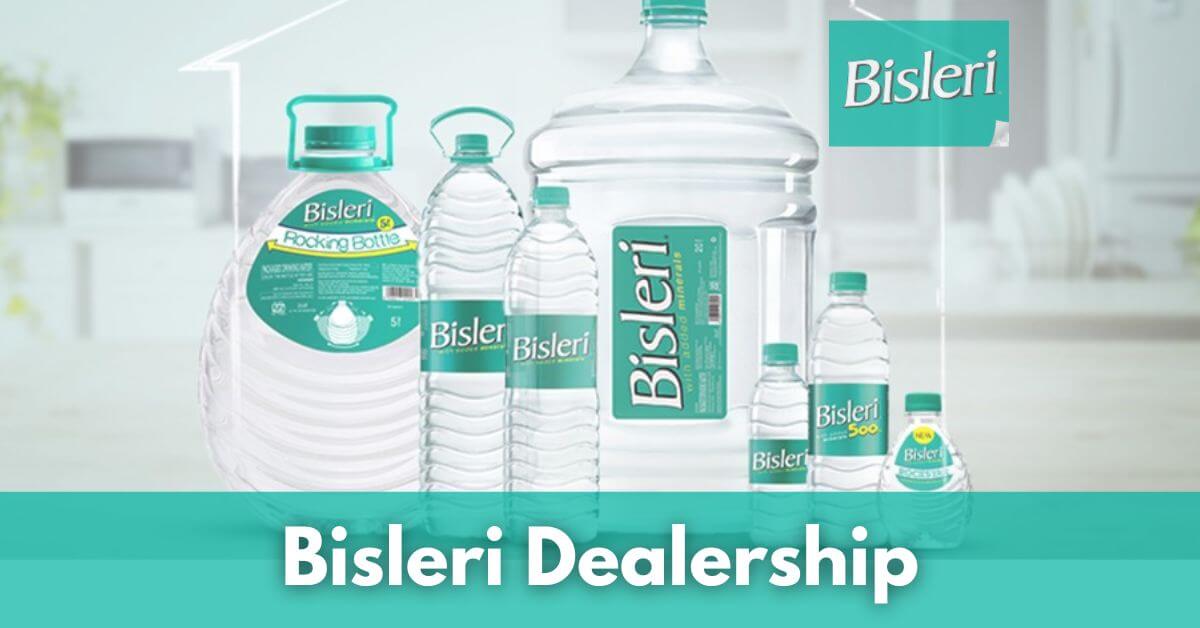 We all know that 'Bisleri' is mostly used as a 'generic term' for bottled mineral water in India.
The company has 122 operational units and 4500+ dealers across the country.
Apart from bottled mineral water, Bisleri International also produce and market carbonated beverages, Himalayan spring water, and hand sanitisers.
These products are in the market under the brand names Vedica, Fonzo, Limonata, Spyci, Bisleri Soda, Hello sunshine, By the Bay and Lovely.
Licenses and Registrations required
These are the licenses and documents required to start a Bisleri water dealership.
Authorization letter from Bisleri International
Business Registration
Trade Licence
GST certificate
Valid land documents / Lease agreements.
Business Insurance
If you lack capital, then you can approach banks for Business loans with a proper business plan.
Bisleri Dealership Cost

You require an investment of 5 lakhs to 8 lakhs to start a Bisleri dealership in India.
The exact investment depends on the location ( metro city, sub-cities, rural ) and the size of the business you want to do.
What is the profit margin in the Bisleri dealership?
You can expect a profit margin of 10 to 15% from the Bisleri dealership.
Related:
Kinley Water Dealership | Complete Details
Tata Copper Water Dealership? | Complete Guide
How to get Bisleri dealership?
You can contact Bisleri on their toll-free number 1800 121 1007 . You can also contact them at their official website, to get contact details or send an email to [email protected]
Also, visit them at –
Bisleri International Pvt. Ltd.,
Western Express Highway,
Andheri, Mumbai – 400 099.
Make sure there are not many Bisleri dealers in your area. If many Bisleri dealers are nearby, then the chances of you getting a dealership are very less.
FAQ about Dealership
How much investment is required for the Bisleri dealership?
You require a minimum of 5 to 8 lakhs investment to start a dealership.
Profit margin in Bisleri dealership?
You can expect a profit margin of up to 10% to 15%.
Bisleri International contact number?
You can call Bisleri International on their toll-free no. 1800 121 1007.
I hope this article has resolved many of your doubts related to the Bisleri dealership. If you have any suggestions feel free to mention them in the comment box below.