India is the world's second-largest producer of Tea. So obviously, Chai is a part of daily routine and social life in our nation. Given the huge demand for tea, there is a huge opportunity for the chai business in India.
You can start a tea cafe by partnering with any known tea cafe chains. In this article, we will talk about one of such tea cafe chain brands, its called Chai Point . Also, we will discuss Chai Point franchise opportunities in detail.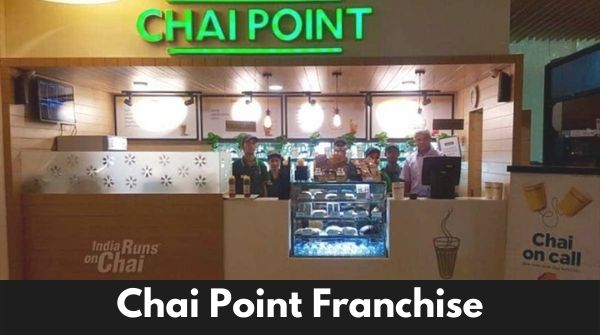 Related:
Why choose Chai Point franchise?
Owned by Mountain Trail Foods, Chai Point is one of India's leading tea cafe chain. The company opened its first outlet in Bangalore in 2010.
At present brand has 200+ outlets all over the country and plans to reach 330+ outlets in the coming two to three years.
The company also runs 4000+ vending machines for commercial properties.
Chai Point is also India's biggest tea and filtered coffee brand and the company revealed that it has a main focus on packaged tea business.
Chai Point has good marketing strategies which include both online and offline promotions. The brand is very active on social media too.
Chai Point franchise cost
If you search Chai Point franchise-related information online, then definitely you will find many articles and videos claiming Chai Point offers franchises for 5 to 7 lakhs rupees investment.
But the truth is, Chai Point doesn't work on the franchise model, they do not offer franchise opportunities. So You cannot get their franchise.
The intention of this article is to give you the right information.
So if you are planning to start a chai-based franchise then you can look for any other chai-based franchise like Chai Suta Bar, MBA Chaiwala, and Chaipatty. You can start your own brand by hiring some experienced Chefs. We always suggest you start your own brand.
How to contact Chai Point franchise?
Chai Point is headquartered in Bangalore. For franchise inquiries, you can call Chai Point on 888 014 1000. You can email them at [email protected] or visit their official website chaipoint.com.
Visit them at, Umiya Emporium, no. 102, 2nd Floor, Hosur Road, Adugodi, Bangalore – 560 029.
If you have any additional suggestions regarding the Chai Point brand, feel free to mention them in the comments section below. If you like this article, kindly share it with your friends.
You May Also Like! :